Why our clients chose us : examples of projects
Although industrial concrete designs make up most part of the decorations in a building, the truth is that the overall decoration cannot be exquisite without wood elements. Wood has a certain kind of feel and beauty, which it gives the environment. We pride ourselves in making the best wooden signs and our customers more than agree.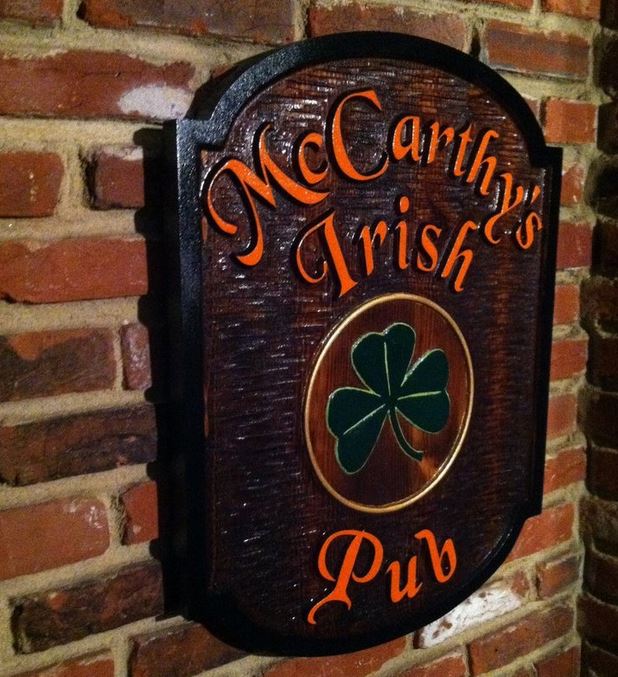 The irreplaceable decorative capacity of wooden signs
The traditional act of making signs and other designs with wood dates back to history itself and is a vital part of traditional arts. Woodworking technique is a form of art with unique characteristics that takes decoration to a whole new level. Although we may be used to wooden floors, walls and cabinets, wooden signs are just as vital to the overall appearance of a room.
Wooden signs are like those background designs that remain in the background and although it does not grab apparent attention, taking them away would surely have a telling effect. This is why we pride ourselves in making customer wood signs, for exactly what you need. Wood sign design is a form of art, and we are here to bring your imaginations into reality.
What our customer have to say about us
Still, having doubts? Here is what our customers have to say about us:
Kelvin says
"This company does exquisite work on wood, with a craftsmanship that is so amazing. If you're looking for a company to carve out those wooden signs that you have already designed in your mind, look no further."
He also added, "I contacted them a while ago, over making a wooden sign with my marriage vows on them which I wanted to deliver to my wife on our anniversary. There wasn't much time left really, and I actually thought they would not be able to meet up. However, to my greatest surprised, they delivered it before the expected date, and also more than did justice to the item. I actually thought I had excellent imaginations until they translated it into a breathtaking wooden sign that is obviously better."
Jenifer says
"I worked directly with Jessica, who was the customer service personnel in charge of my project. First, Jessica is virtually the standard for amazing professionalism and her approach and thoughtfulness made me even want to give more projects to the company."
She also added, "more importantly, I am super impressed with their craftsmanship and have ordered wooden signs a couple of times as a result. My last order had a little issue with what I wanted and what came, and they were super helpful in resolving it. The company even promised a total remake at no extra charge."